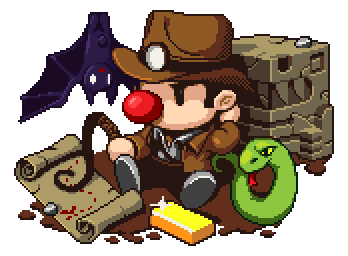 Try using the search bar if you can't find what you're looking for here.


Those of you viewing the wiki from a widescreen desktop computer (as opposed to a mobile or tablet device) may notice a number of formatting issues such as an enlarged font size and wide areas of whitespace that appear to disrupt the page layouts.
This is a result of the recent site-wide alterations that the Wikia staff have implemented to the formatting, which has been rolled out onto all wikis and has caused problems for certain viewers. As I understand it, this behaviour is a bug and a fix is being worked on, so please bear with us.
Before making edits to the page formatting, remember that the problem is with the site infrastructure - not the individual pages on this wiki - and as such is likely to change again in the near future, which could break any attempts to adjust the pages around the current formatting style.
// TenhGrey (talk) 19:57, May 22, 2015 (UTC)
Helping Out
Visit the Wiki Projects page to see what's currently going on in the wiki.
Take a look at pages marked for improvement and see if you can help to improve them.
Useful Pages